Adjusting scan by lines
In Scanning Probe Microscopy images are formed line-by-line. There is a preferred direction (direction of line formation) in this case along which the image has characteristic features. The line scanning is fast but a transition from line to line takes some time. It is possible for a disturbance to occur during this transition resulting in shifting of the following lines up or down. The image appears to have a horizontal step absent on the real surface. In order to get rid of this defect the scan is adjusted by lines. The lines are shifted up or down so that their averages are equal. The line profile does not change but there are no more steps in the column profile.
This function can be used in processing files that were scanned with changing parameters (the force of tip-sample interaction, for example).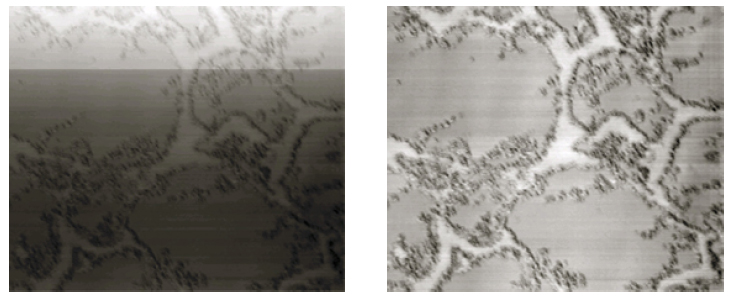 To use this filter call up menu command Adjust scan by lines from Mathematics menu or click the button on the tool bar

If there are big individual objects on the surface their contribution to the average is significant. The processing might result in appearance of stripes which can disturb a perception of the image.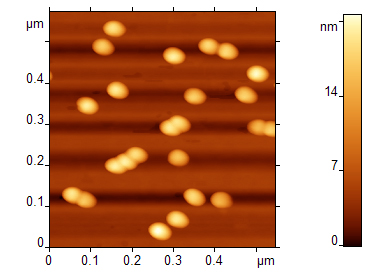 .
It is better to leave the big objects out of account in this case. To do this select the objects with standard Selection tool and then use command Adjust scan by lines excluding selection or click the button on the tool bar

.
As a result of the processing the image will turn out as expected: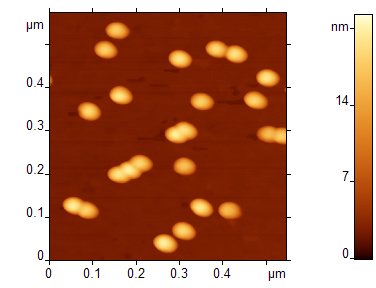 .