Quick view
With the button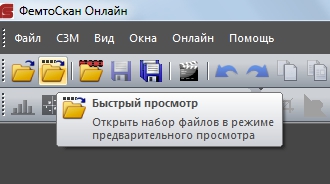 or with the command Quick view from the menu File you can open files in the form of small thumbnails for previewing.
In the dialog box, specify a path to the files, select the ones you want to preview and click Open.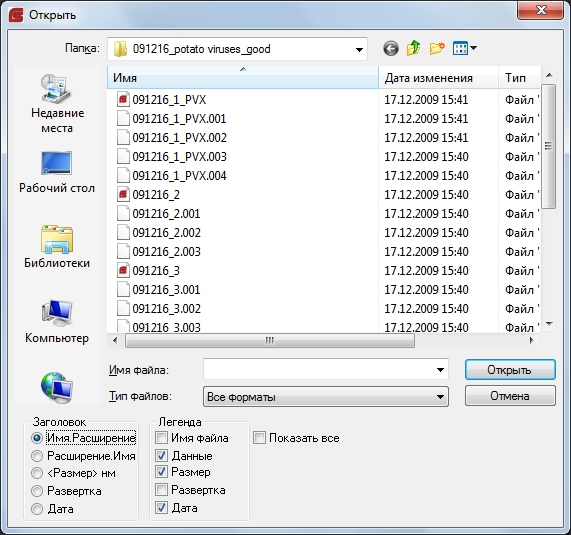 The appearance of the title and legend to be displayed in the quickly view windows, is defined in the dialog box where you have selected files for quick viewing.
The frame Title contains information about what will be displayed in the title of quick view window, and the frame Legend indicates what will be written in the legend.
If there is a mark opposite the words Show All Images, then in the quick preview all images containing in the file will be opened as a separate windows (for example, three images may appear: height, phase and amplitude channels). Otherwise there will be only one window for one file with the first image from this file (typicaly it will be topography data). The resulting preview windows will look like this:
Double click on the thumbnail opens the whole file for further work. Window with a thumbnail may be scaled by pulling the corner, but quality of the picture will then be worse than the original.